Chard Equestrian Renew Support of British Showjumping Bristol & Somerset Junior Academy
Monday 23 November 2015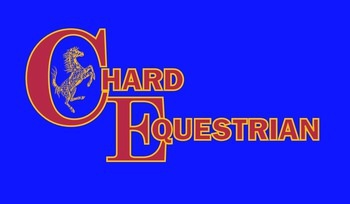 British Showjumping is delighted to announce that Chard Equestrian, an equestrian venue situated in the Somerset countryside, will be continuing their support of the British Showjumping Bristol & Somerset Junior Academy.
Chard Equestrian is a training venue and show ground for all equestrian disciplines and levels of horsemanship. Providing British Showjumping competitions at Club level all the way through to National, next year will see the venue hold even more British Showjumping competition days. Chard Equestrian is also the home of the South Western Showjumping Club.
British Showjumping has a number of Junior Academies based all over the UK and the aim is to provide progressive coaching using experienced British Showjumping Coaches. The Junior Academies combine promoting the development of riding skills and horse management with teamwork. All British Showjumping members are eligible to join the Junior Academies up until the December after their 21st birthday.
Jane Gregory, Manager at Chard Equestrian, said of the announcement "Chard Equestrian is pleased to continue its support of the Bristol & Somerset Junior Academy for 2016 as it is really is an important part of the sport for young riders in this area. From a show venue perspective, we are investing lots as we head into next year which mean that we can promise competitors not only a friendly and welcoming venue, but also two sets of fabulous new jumps and perhaps the best addition of all; a new all-weather arena which we have already started working on. We will also be holding an academy show on the 7th April and I look forward to seeing all competitors in 2016."
Anne Newbery, British Showjumping Development Officer for the South West commented "I am thrilled that Chard Equestrian will be supporting the Bristol & Somerset Junior Academy once again in 2016. This happy and successful partnership continues to go from strength to strength with the help of academy lead coach Jayne Smart and academy co-ordinator Alison Tutt. The support of Chard Equestrian gives the academy a huge boost and allows the children to access a wider education and range of activities whilst continuing to provide regular first class training."
Chard Equestrian:
Chard Equestrian holds British Showjumping competitions which are open to members and non-members and this is alongside Club and unaffiliated competitions. Class heights range from 0.70m to 1.30m across the shows, ensuring that the whole range of budding equestrians are catered for. Facilities available include: Full British Showjumping showjumps, Working Hunter jumps and courses, Dressage arenas, Cross Country facilities, stables, toilets, on site catering, secretary's office, three portable judges' boxes with electronic timing and PA systems and six rings.
Website: www.chardequestrian.co.uk
Facebook: https://www.facebook.com/ChardEquestrian
Twitter: https://twitter.com/ChardEquestrian