Chard Equestrian Continue Support of British Showjumping Bristol & Somerset Academy
Thursday 23 February 2017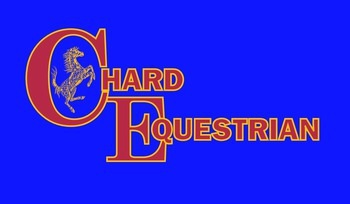 British Showjumping is pleased to announce that Chard Equestrian, an equestrian venue situated in the Somerset countryside, will be continuing their support of the British Showjumping Bristol & Somerset Junior Academy for the third consecutive year.
Chard Equestrian holds regular British Showjumping shows and their competition calendar includes Just for Schools and Club classes as well as National. This year will see Chard Equestrian host their first Category 3 show and the venue has also been chosen as the location for the Bristol & Somerset Area and Academy shows. Competitors enjoy jumping on the 65m x 90m Equestrian Surfaces Cushion Track Arena and once work has been completed on the new clubhouse, the venue will also give full disabled access.
British Showjumping has a number of Junior Academies based all over the UK and the aim is to provide progressive coaching using experienced British Showjumping Coaches. The Junior Academies combine promoting the development of riding skills and horse management with teamwork. All British Showjumping members are eligible to join the Junior Academies up until the December after their 21st birthday.
Jane Gregory, Director at Chard Equestrian, commented "Chard Equestrian is pleased to continue its support of the Bristol & Somerset Junior Academy for 2017 as it really is an important part of the sport for young riders in this area. From a show perspective, we are continuing to invest in the venue throughout 2017 with the aim of promising competitors a friendly and welcoming venue with a 65m x 90m Equestrian Surfaces Cushion Track Arena. Our wonderful new clubhouse is due to complete in spring 2017 and this will provide everyone with a warm and social viewing area."
Anne Newbery, British Showjumping Development Officer for the South West added "The whole of the Bristol & Somerset Junior Academy is very grateful to Chard Equestrian for their continued support and we are delighted to have them on board for a third year. With the massive investment and improvements made to the Chard Equestrian showground over the past couple of years, we really appreciate that they have felt able to continue to support the Academy for another year. Having this backing plus the dedication of lead coach, Jayne Smart and academy coordinator, Alison Tutt, has turned this Academy into one of the most active and well attended in the country."
Chard Equestrian:
Chard Equestrian holds British Showjumping competitions which are open to members and non-members and this is alongside Club and unaffiliated competitions. Class heights range from 0.70m to 1.30m across the shows, ensuring that the whole range of budding equestrians are catered for. Facilities available include: Full British Showjumping showjumps, Working Hunter jumps and courses, Dressage arenas, Cross Country facilities, luxury stables, toilets and on site catering.
Website: www.chardequestrian.co.uk
Facebook: https://www.facebook.com/ChardEquestrian
Twitter: https://twitter.com/ChardEquestrian