ALEXANDERS HORSEBOXES STAFFORD SCOPE FESTIVAL CSI2*/AM-B
Tuesday 01 September 2015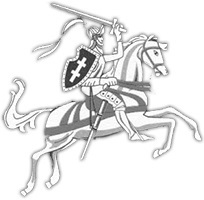 Congratulations to Anna Edwards & Chesterfield Z who won the Small Grand Prix at the Alexanders Horseboxes Stafford Scope Festival 2* Show, also being placed 5th & 3rd in the other Small Tour Classes.
Anna was also Second in the Large Tour Grand Prix on Blazer B, after being placed 6th in the first Large Tour Qualifier.
---
Matthew Sampson was on a high with three major International wins, including the top-billed Alexanders Horseboxes Grand Prix on his new ride of three months, Roi IV.
The Lordanos sired 11-year-old gelding, previously ridden by Japan's Reiko Takeda, was purchased in June through William Funnell.
"Will said he had a horse he thought would suit me, and he was right, Roi is exactly my type and he was amazing in the jump-off. He's not that experienced against the clock, but there aren't many chances you have of winning Scope's grand prix, so I went for it," said Matthew. "Now I'd like to get into some shows abroad with him."
Anna Edwards brought Blazer B into second.
"He jumped so well, I've had a lovely show, it's one of my favourites," she said.
Joe Davison and Calimero Van't Roth took third.
Matthew's second and third wins came early on the first day of the tour – heading the Autostop medium tour 1.35m on Eagles Costalot and the Halsall Electrical small tour speed with Jackie Jones' Dolanda.
"Dolanda's lovely, she has a great mind and great temperament – she's a winner and really careful," said Matthew.
Costalot has matured – "He's grown into himself and finds the job much easier."
Helen Tredwell claimed two wins and was denied a third by a whisker.
The home-bred Vangelis S daughter Larksong topped the first Alexanders Horseboxes 1.45m.
"She likes to do her own thing and hates being told what to do, but she's finally clocked on to looking for the next fence in the jump-off," said Helen.
Ann and Colin Garrett's Sebastian VII topped the Independent Asset Management 1.35m to mark Helen's second win.
"He worries about things, but he jumped a lovely clear, I just did a tidy round – he's deceptively fast without trying."
Balouetta, a daughter of Balou Du Rouet, almost scored a third victory – but a close second in the small grand prix earned Helen the leading rider award.
Anna Edwards and the big-jumping, Chipperfield Z nine-year-old Chesterfield Z gained the Halsall Electrical small grand prix top spot.
"I didn't think I'd done enough, but he's super-fast and hasn't had a pole down all week," she said.
Graham Lovegrove captured the Alexander Horseboxes 1.45m speed with Cobalt.
"He's not all that experienced but he has a big step so he's deceptively quick," said Graham, who approved of the outdoor surfaces – a new feature this year. "They rode well and have made a big difference to the show, the sloping arena gave a new dimension to riding on a surface – it was challenging and had a big effect on the way competitors rode."
Second on day one, Geoff Luckett secured the Wetherby Skip Hire 1.35m speed with a flyer on Pat Squibb's Canant, an eight-year-old who finished second in the 2014 HOYS Foxhunter final.
"He pretty much wins every time out, he's so consistent," said Geoff.
Emily Ward and the speedy Witch proved unbeatable in the Halsall Electrical small tour two-phase.
"She really enjoys a good gallop and she is superfast and ultra-careful, I can trust her to gallop at fences without risking her hitting a pole," she said.
Last drawn Holie Pearce topped the Bliss of London amateur grand prix with Hilarius at her first International show.
"He was jumping at 1.20m level when I got him 18 months ago, but I dropped down to 1m classes for six months so we could bond," said Hollie, who bought the Belgian-bred eight-year-old from Tony Pearson.
British-based Irish lass Lucinda Roche took both other Bliss of London amateur 1.10m classes with Quiberon D.
FEI CSI2*
ALEXANDERS HORSEBOXES LARGE TOUR
1.45m
1 Helen Tredwell & Larksong – GBR – 0/0 33.59
2 Joe Davison & Calimero Van't Roth – GBR – 0/0 35.39
3 Louise Saywell & Patrol V – GBR – 0/0 37.07
SPEED
1 Graham Lovegrove & Cobalt II – GBR – 0 76.10
2 Emily Hilton & Assy Sina – GBR – 0 76.61
3 Pippa Goddard & Safir III – GBR – 0 76.74
GRAND PRIX
1 Matthew Sampson & Roi IV – GBR – 0/0 39.97
2 Anna Edwards & Blazer B – GBR – 0/0 41.62
3 Joe Davison & Calimero Van't Roth – GBR – 0/0 41.69
MEDIUM TOUR
AUTOSTOP 1.35m
1 Matthew Sampson & Eagles Costalot – GBR – 0/0 31.57
2 Geoff Luckett & Canant – GBR – 0/0 32.30
3 Tim Page & Steady The Helm – GBR – 0/0 33.94
INDEPENDENT ASSET MANAGEMENT 1.35m
1 Helen Tredwell & Sebastian VII – GBR – 0/0 32.22
2 Louise Whitaker & Cuata – GBR – 0/0 32.47
3 Emma Stoker & Townhead Campus – GBR – 0/0 32.88
WETHERBY SKIP HIRE SPEED
1 Geoff Lucket & Canant – GBR – 0 51.69
2 Zoe Adams & Satonamillion – GBR – 0 52.98
3 Paul Barker & Lux Fabulous – GBR – 0 53.24
HALSALL ELECTRICAL SMALL TOUR
1.25m
1 Matthew Sampson & Dolanda – GBR – 0/0 56.34
2 Mark Edwards & Mammas Tinker – GBR – 0/0 56.48
3 Olivia Poole & Zoverla – GBR – 0/0 60.14
1.25m
1 Emily Ward & Witch – GBR – 0/0 27.50
2 Louise Whitaker & Ruby VIII – GBR – 0/0 28.52
3 Anna Edwards & Chesterfield Z – GBR – 0/0 28.85
SMALL GRAND PRIX
1 Anna Edwards & Chesterfield Z – GBR – 0/0 41.21
2 Helen Tredwell & Balouetta – GBR – 0/0 41.62
3 Louise Saywell & Curprice – GBR – 0/0 43.66
BLISS OF LONDON AMATEUR CSI1*
1.10m
1 Lucinda Roche & Quiberon D – IRE – 0/0 33.67
2 Hollie-Mae Hobbs & Barbies Benz – GBR – 0/0 34.91
3 Sarah Hutton & Urminka – GBR – 0/0 37.85
1.10m
1 Lucinda Roche & Quiberon D – IRE – 0 69.31
2 Lucinda Roche & Hebe Van't Palmenhof – IRE – 0 70.64
3 Ellie Hall-McAteer & Blush – GBR – 0 71.28
AMATEUR GRAND PRIX
1 Hollie Pearce & Hilarius – GBR – 0/0 37.36
2 Jessica Balmer & Picador – GBR – 0/0 37.89
3 Morgan Carpenter & Merllyns Mirage – GBR – 0/0 38.06